Brace yourselves, readers. This could be a shocking post, especially if you have delicate sensibilities, as I have been asked to write about a rather intimate subject.
Thongs.
In particular, I have been asked to write about this one: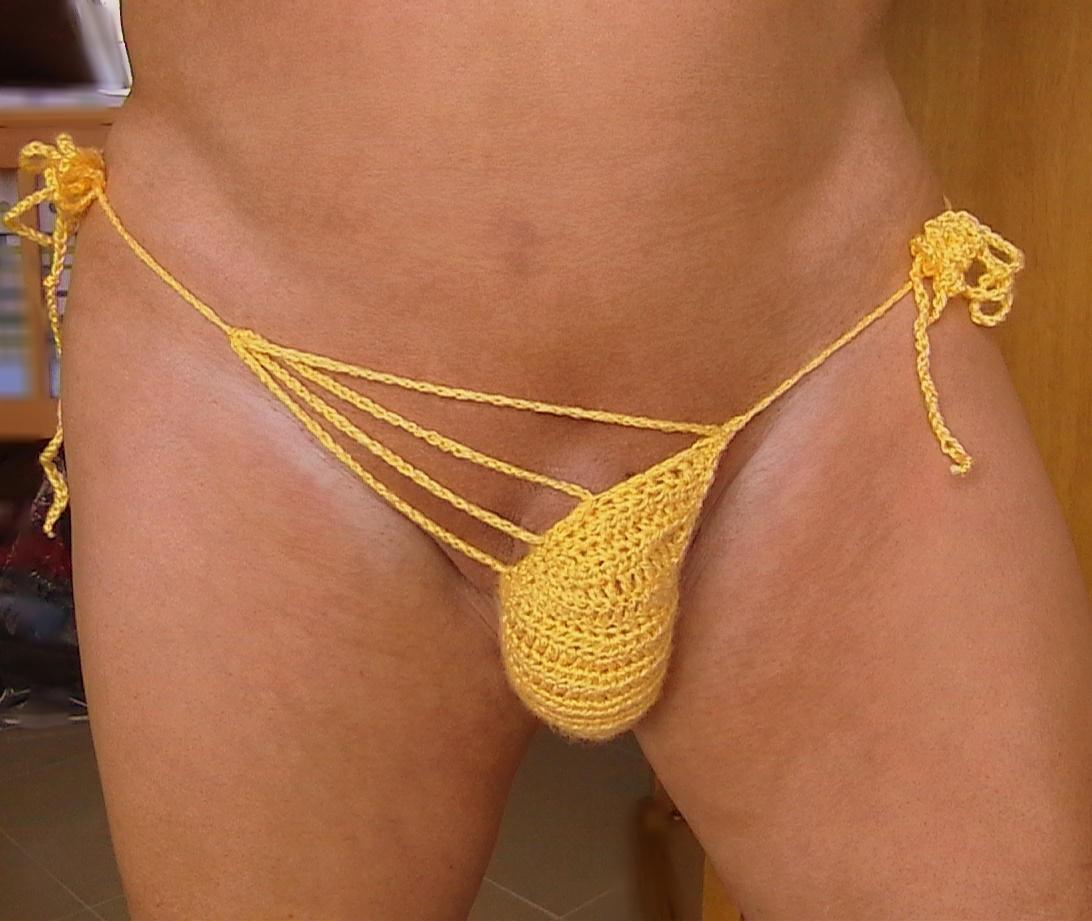 As you can see it is a male thong. Well I think so. It looks like an extra small size though which means it can't
hold anything much bigger than a pork chipolata,
Now, first of all, I have to state the obvious and what every respectable woman would say.
OH. DEAR. GOD.
Secondly, I have to say:
IS THIS FOR REAL?
Thirdly:
PASS ME THE BUCKET.
And finally, should you want this thong it is for sale, made to order, on Ebay in the US and so far the retailer has sold 94.
And now I must go to sleep with that disturbing that thought that there are 94 men who own this product.
I may have nightmares tonight.
You can check out the other Blogging A to Z candidates
HERE
.